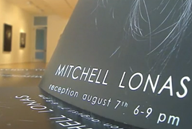 Mitchell Lonas Art Exhibitions
Fluid yet impeccably precise, his gestures create arcing lines that shimmer and gleam like gemstones or fiber-optic lights as the viewer moves around the room. The imagery references the simplicity, gentility, and elemental kindness of Southern culture, ingrained in Lonas since his childhood in the Smoky Mountain foothills of eastern Tennessee.
2016 Exhibitions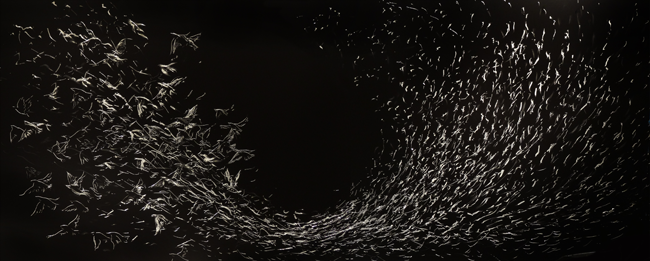 CALLAN CONTEMPORARY
Show title:  Convergence
SHOWING: Callan Contemporary
March 3 2016 – April 22 2016.
Artist's Reception:
DATE: Saturday March 5th 2016.
TIME:  6 – 9 pm.
For more information: OPENING: Convergence
2013 Exhibitions
CALLAN CONTEMPORARY
Show Title: Zelma
Opening reception
February 2, 2013 6 – 9 pm
Exhibition
February 1 – March 31 2013
News Coverage
ART New Orleans magazine
Poet of Line and Light- Click to Read Article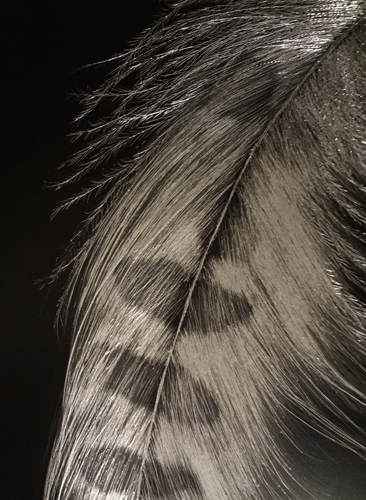 Blue Spiral 1
Opening Reception – March 7 2013
Exhibition March 7- May 25, 2013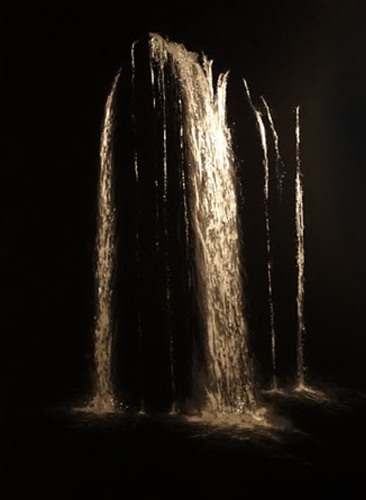 2012 Exhibitions
CALLAN CONTEMPORARY
In a serenely poetic follow-up to his 2010 debut with the gallery.
Mitchell Lonas presents Undercurrents, a suite of visually stunning works on incised aluminum panel.
The pieces incorporate three interrelated motifs—root systems, bird nests, and floating feathers—which Lonas, using customized tools, incises into painted aluminum surfaces.
Press Release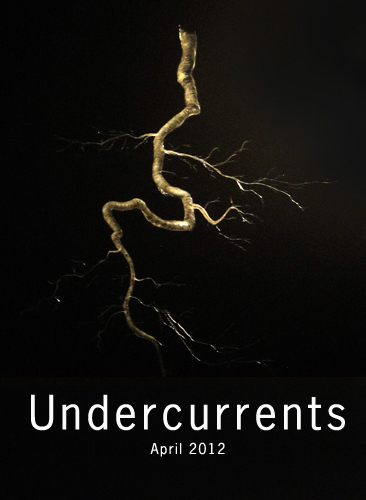 2011 Exhibitions
Blue Spiral 1
Counterparts
Mitchell Lonas returns to Blue Spiral 1 gallery, Asheville NC for the "Counterparts" art show.
Featuring Lonas newest creation – bird feathers. He uses the brushed metal technique so popular with the nests and his large feather pieces are just as magnificent.
Opening Reception – Thurs Oct 6 11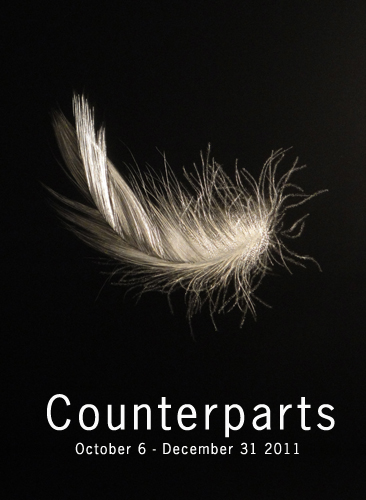 2010 Exhibitions
Gallery Bienvenu
The Wrench Series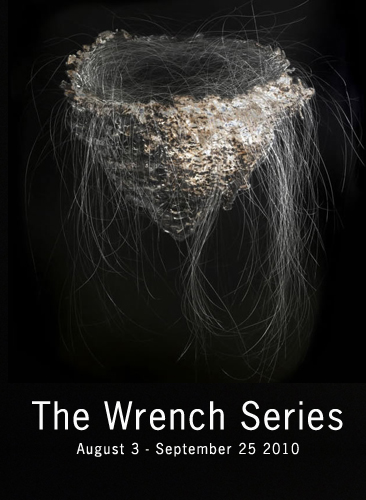 Several years ago in the foothills of the Smoky Mountains, artist Mitchell Lonas laid eyes on something of such uncanny beauty, he has never forgotten it: a trio of swallows' nests, which the birds had fashioned solely from horse-tail hairs.
The nests, each a different color, were so improbable in their architectural intricacy and gossamer sheen, they filled Lonas with the inspiration to transmute common natural phenomena such as nests, feathers, and trees into the stuff of aesthetic rapture.
These motifs are central to The Wrench Series, the artist's debut exhibition at Gallery Bienvenu.
Press Release
Opening reception
Enjoy photos from the Events session of the opening reception of The Wrench Series in New Orleans.
VIDEO : The Wrench Series – Opening Night 
Blue Spiral 1
Metal Nests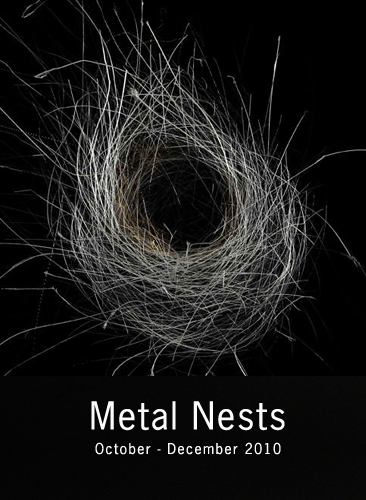 Mitchell Lonas's large inscribed paintings of birds nests are elegant. Those on flat dark backgrounds sing. The line is fluid and certain.  They evoke feelings of safety and home.
Making the work with unconventional materials has presented challenges. The tools Lonas uses to carve and scratch the images into the aluminum he makes himself. "It is the only way to get the light reflections I want," he said.